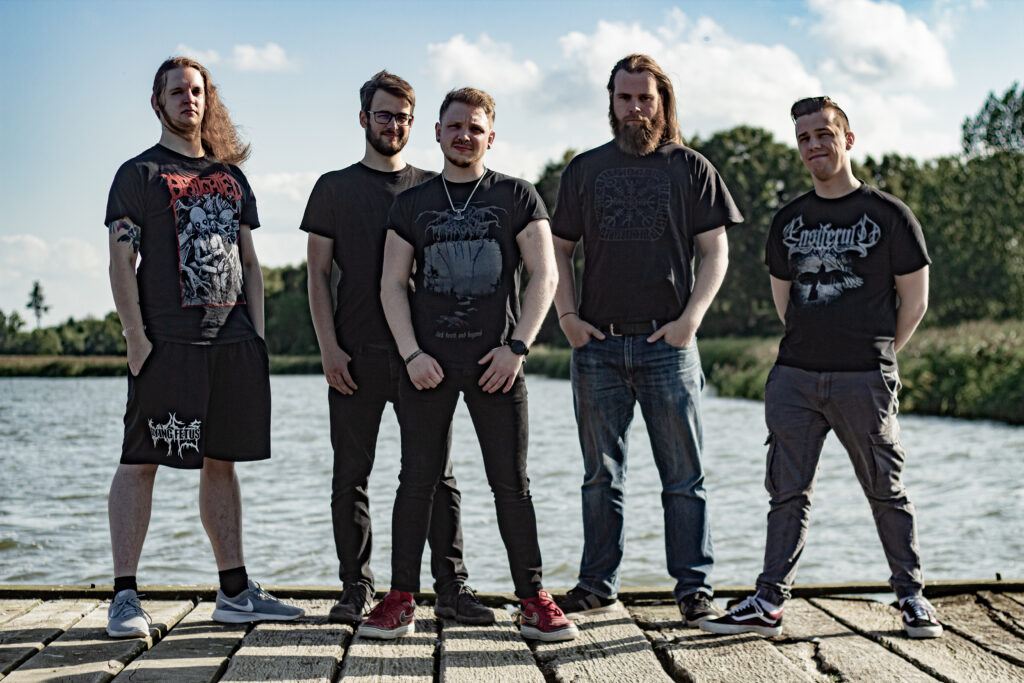 Nordic Raid was founded in Kiel, Germany in late 2014 by Momme Petereit (lead guitar), Arthur Vollborn (drums) and Finn Suchau (rythm guitar) who all were between 14-16 years old. Some time later, Valentin Engel (bass) and Chris Heruth (vocals) completed the band. Soon after the first liveshow at the Autumn Blast Festival 2016 in their hometown Kiel, Finn deceided to leave the band to follow a different musical path.
Shortly after Finn leaving, René Körber filled his position and took over the rythm guitar. In the following years, the band played several shows all over Germany. During this time, the first album "Rise of the Northmen" took form. In early 2020, Valentin and Arthur parted ways with the band. From now on, the seat at the drums were filled by Phillip Sanio. The debut "Rise of the Northmen" was finally released on 21.12.2020.
As many other bands, Nordic Raid was severely impacted by the covid-pandemic. Still, the band carried on with song writing and planning future shows that often had to be cancelled again! In February 2021, Henna filled the bass position.